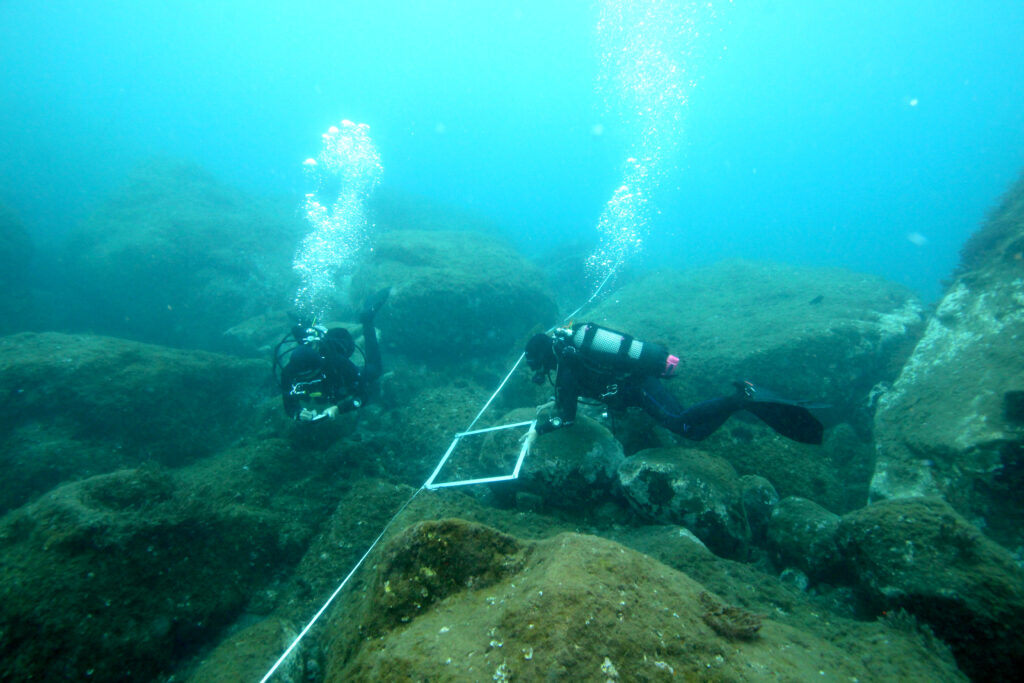 We surveyed the underwater area of Pt. do Lazareto using quadrats every 5 m. on 50 m. transect and visual census. The goal of the study was to identify: (i) the sessile and (ii) the coastal fish species in order to later compare the findings with other areas of the same dive site. Indeed the site despite being relatively small, it presents different characteristics due to environmental conditions (e.g., entering of fresh water in the sea and presence of more wave in certain areas of the coast).
The team was composed of Max, Catarina and myself and we organised the dive by allocating different tasks to each of the members. For example, while I was placing the quadrats along the transect, Catarina was performing the visual count of the sessile organisms and Max was operating the underwater camera. The coastal fishes' visual census was executed while going back on the transect by two divers while the third was assigned to situational awareness.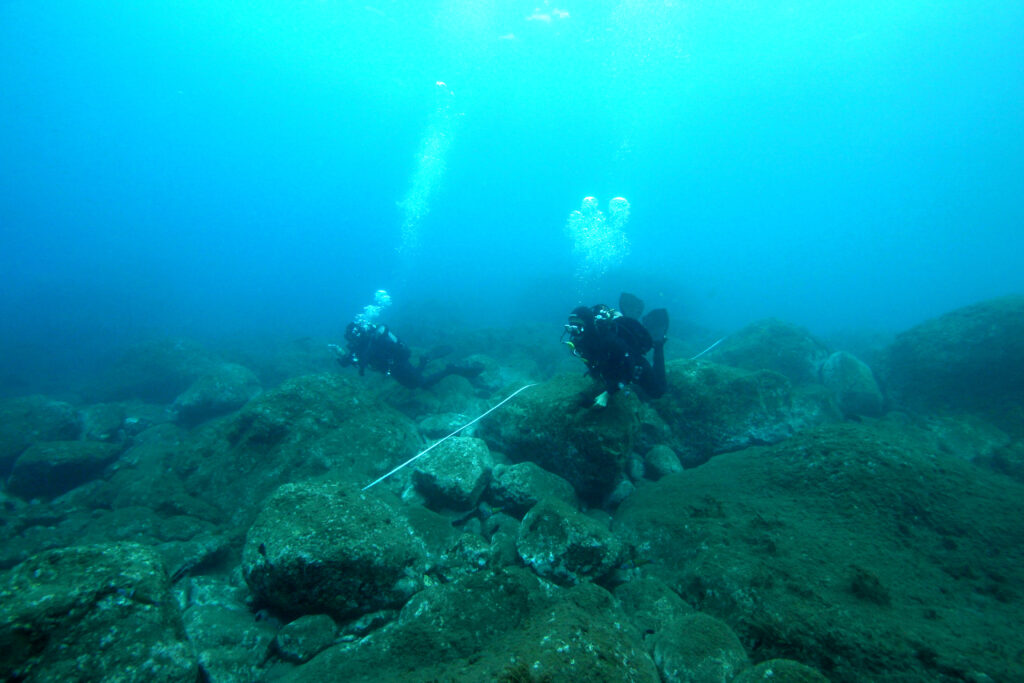 Special thanks to Instituto das Florestas e Conservação da Natureza (IFCN)!